COMPANY PROFILE
about us
CyberMedia is an international PR and communications firm specializing in the tech industry. CyberMedia provides full PR and marketing services, producing effective and creative solutions for brands expanding into international markets. We are experts at supporting your products in the right market, and connecting your brand with the right audience. Through an integrated marketing mix of public relations, media planning, digital strategy and events, our approach is based on our years of experience in this field. Our approach is tailored and proudly based on years of experience in these fields. Our primary areas of focus are on consumer electronics, enterprise hardware, IT services and gaming. Our team has a multi-market presence to deliver campaigns anywhere, giving you access to worldwide exposure.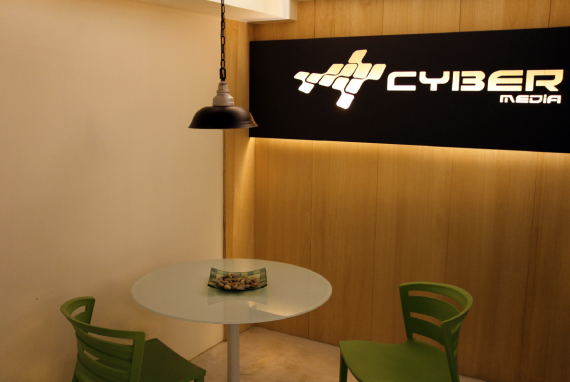 OUR ADVANTAGES
WHY WORK WITH US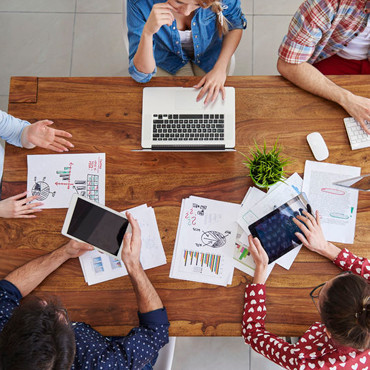 Integrated Marketing Services
The key to a successful campaign is to reach your audience at every stage and ensure your message is delivered through the most suited channel and platform, and executed in the right manner according to the market. At CyberMedia, our strategy is based on an integrated approach, taking in methods from PR and marketing, social media, influencer and blogger outreach, media buying and events. We provide a solution that is tailored, impactful, and integrated.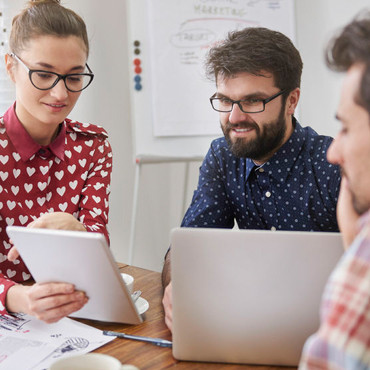 Experience and Expertise
Our team members have accumulated years of experience working alongside most of the tech companies either as a media buyer or as their worldwide PR representatives. Our experience dates back to 1998 when we acted as media sales reps for many tech publications, to now, where we provide PR and integrated marketing services in every continent. We have worked with all types of clients from start-ups to world renowned brands to delivery successful campaigns of all and scopes and sizes.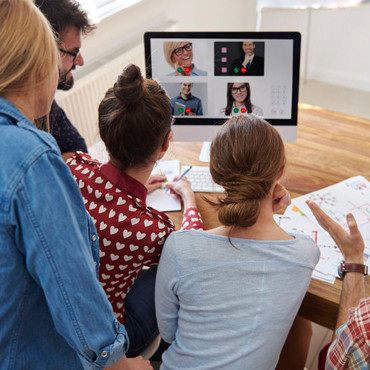 Worldwide Network
What makes CyberMedia different is that we create effective regional marketing strategies directly out of Asia through our extensive worldwide network. Whether it's in North America, Europe, MEA, ANZ or Asia – we have the world covered with our extensive network. Our regional teams allow us to create campaigns that are based on insightful knowledge of every marketplace, which means we can guarantee that our strategy works and is the best and more effective solution.
OUR APPROACH
WORLDWIDE
NETWORK
CyberMedia is made up of an extensive network of multilingual specialists, dotted around the world to help our clients execute regional-based campaigns in local languages. At our headquarters, we provide a dedicated team to work closely with you and act as a central point of contact for all your regional campaigns.
GET TO KNOW US BETTER
OUR TEAMS

TAIWAN
With our headquarters based in Taiwan, our team members here work closely with clients to plan worldwide campaigns, ensuring that the brand message is unified. Our headquarters co-works with the regionally based teams to ensure your successful campaign is delivered smoothly and effectively. We can also plan and execute campaigns based in Taiwan.
ASIA
Asia is a key market for many tech companies. In North East Asia, we provide integrated services at a fraction of the price compared to other agencies in this region and in South East Asia, we offer packages that targets the entire region or just one country at a time. We also work with international brands wanting to set up in Greater China.

EUROPE
The European market is not always easy to enter, the press there is sophisticated, with high standards on quality and expectations for marketing investments. With CyberMedia, you can bypass this barrier because we've had long established relationships with many publications in Europe acting as the media reps for titles including c't, iX, Mac&i, Make, heise online, Tom's Hardware, and others.

AMERICAS
North America is the most developed market where the competition is fierce and the media are fragmented making it costly to carry out marketing campaigns. Our team here will get the most out of every campaign, combining a mix of marketing strategies based on our experience. We also provide services in South America, with our team providing services in native speaking Portuguese and Spanish.

AUSTRALIA AND NEW ZEALAND
The Australia and New Zealand market operates differently from Europe and North America, and is also relatively costly to carry out marketing activities. The strategy we provide in this region is to build a strong community – be active on social media, invest in influencer programs, and carry out events as well as traditional PR activities to effectively leverage brand exposure.

MIDDLE EAST AND AFRICA
In the Middle East, we frequently work with media publications based in Dubai, Saudi Arabia, Turkey, Iran, Israel and Egypt. Depending on the region, we provide services in English or Arabic. Whilst in South Africa, our team can get products placed in popular tech and gadget shows, local radio stations as well as media publications.
OUR REPUTATION SPEAKS
WHAT MEDIA SAY ABOUT US
It's been super easy working with CyberMedia.

Paul Heimlich, Content Creator, Paul's Hardware
"In our case, the CyberMedia team is responsive and professional."

Salazar, G.S. Jr., Creator of Content, Science Studio
"We work with CyberMedia on different types of PC and Gaming products, they are professional and provide instant assist on any issues. Furthermore, they are very supportive with the latest product reviews! Good job, CyberMedia!"

Noppon Maleerutmongkol, Webmaster, Extreme IT
"We're really happy to cooperate with CyberMedia. We have had a great relationship with CyberMedia and have found all the people there to be very friendly and professional. Through successful collaboration, we manage to grow together as partners!"

Mohamad Mamduh, Editor, MetroTVNews/Medcom.id
"We have a great relationship with CyberMedia, working across samples, press releases and Facebook campaigns, they are always on top of things."

Andy Ruffell, Managing Director, eTeknix
"Always a happy experience working with CyberMedia, they provide us with the latest news and samples."

Ben Mansill, Editor, APC
"Getting an answer on questions related to technical details is not the norm. But in case of CyberMedia, asking has never proved to be the wrong approach."

Michael Guensch, Editor, ComputerBase
"I really enjoy the opportunity to work with CyberMedia. It seems they never cease to work, because I've always received latest updates from them, even in the weekends. They also possess strong skills and qualities desired in PR fields".

Ha Pham, Project Leader, GENK
"We've collaborated with each other for many years. CyberMedia provides the latest news and product review opportunities,moreover, they are very efficient and professional."

Bongkotmanee Pratchayawut, Assistant Manager, OverclockZone
"I've worked with CyberMedia for some years with various clients related to PC computing, gaming, and live streaming campaigns. It's never a hassle dealing with the CyberMedia team— they are efficient and quick at solving any problems or issues, so my reviewers can get on with their work."

John Burek, Executive Editor, PC Mag
"We thoroughly enjoyed your partner booths and had a great timing meeting with all the other CyberMedia folks. Really excited that our brands finally met face to face and looking forward to a long term cooperation between us."

Hassan Mujtaba, Hardware Editor, WCCFtech
"We've worked with CyberMedia for many years with various clients through vivid advertising campaigns, doing online social media giveaways, reviewing product samples and writing authored articles. The relationship with CyberMedia has always been great and we found all the people there to be very friendly and professional."

TechPowerUp
"CyberMedia is a PR firm with in-depth knowledge in the IT industry as well as experienced staff members. It is a pleasure working with them."

Manuel Christa, Hardware Editor, PCGH
"We have been working with CyberMedia for quite some time now. They are very friendly and professional. They are quick when it comes to sending samples and supportive even after you receive it. Great job!"

Jesse Palacio, Content Creator, JPModified
"We've co-worked with CyberMedia for many years, they are a great and efficient team to work with on different types of projects!"

Jagat Review
"I have worked with CyberMedia since 2007 and they are an experienced team of media planners and always know what fit clients best. CyberMedia staff always support our editorial team with quality translations of press releases and latest products for review. CyberMedia is made by honest, fair and competent professionals whom I would absolutely recommend to everybody in the IT industry."

Roberto Buonanno, Country Manager of Tom's Hardware Italy
"CyberMedia is great at what they do, they have lots of exciting clients and always keep us up to date with the latest news and information. They are very supportive of TweakTown and always get us the products we want to review - definitely a great team to work with."

Cameron Wilmot, Founder & Managing Director of Tweak Town
"Working with CyberMedia over the last couple of years has been incredibly beneficial to both the site and the readers. Engaging the community can be hard, so getting support from CyberMedia in both prizes for our community events and products for review is critical. Easy to recommend working with them."

Josh Vanderwall, Editor in Chief of The Escapist
"We work with CyberMedia on different types of PC and Gaming products and they are professional and very fast at answering any issues or queries. They have great clients and are always supportive when it comes to reviews and samples as well as the latest news and information. Great team and recommended to work with."

Joanne Chiang, Owner of Joanne Tech Lover
"We've worked with CyberMedia for a long time and as a team they are great to work with. They have great clients and are always supportive when it comes to reviews and samples. The team are quick to respond to any queries or issues too. Great team and recommended to work with."

Dennis Bode, Editor in Chief of Hardwareluxx Germany
"CyberMedia represent many great gaming brands to work with, they always provide latest gaming related news and products for review and it's very fitting for our audience, especially when we run campaigns on social media together. They are great team and recommended to work with."

Ian Cheong, Editor in Chief of Gameranx