MARKETING EXPERTISE
OUR SERVICES
At CyberMedia, we are experienced at executing international PR and marketing campaigns and able to provide integrated approaches to include both traditional and new media. Our services consists of PR, media planning, digital strategies like social media, content, search and community marketing as well as event management. What we offer is completely tailored to meet the needs of your products. We have a broad range of resources to effectively execute consumer focused strategies or research driven B2B campaigns. Our approach is not restricted by region, as we have a worldwide presence to deliver campaigns anywhere in the world to help you enter unfamiliar markets.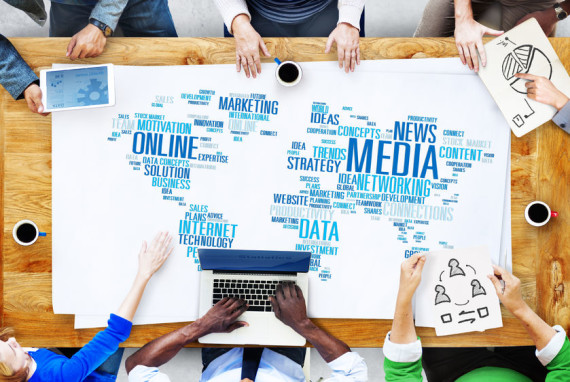 OUR CAPABILITIES
WHAT WE OFFER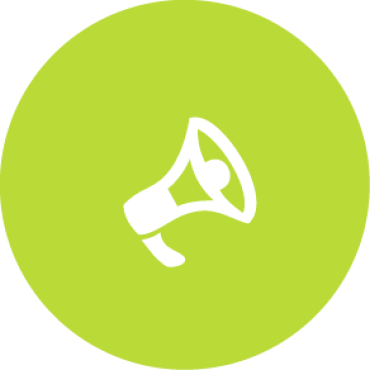 Consumer Tech PR
We do more than just getting press coverage and reviews. Depending on the product and the market, we plan a fully integrated campaign encompassing all areas and platforms to deliver your brand message at every stage. Consumer PR is all about building a strong brand image and we can make this happen through engaging with the media, as well as the community. We have many different ways to do this, and we'll make sure the campaigns are always the best solution for the target market and region.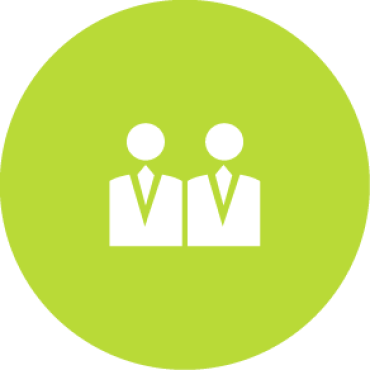 Tailored B2B services
We understand that business buyers make buying decisions based on increasing profitability, reducing costs, and enhancing productivity and that's why our team of experts are from different IT backgrounds so we can build a compelling message based on your business goals. For B2B PR, we keep a close eye on the key trends, carry out industry interviews, provide white paper writing services and produce informative case studies. If you need some assistance with your sales channels, we can also help get contacts of local distributors worldwide.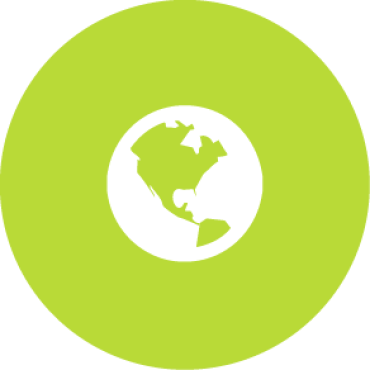 PR in Taiwan and China
China is a lucrative market for tech brands to invest in, so an additional service we provide is to work with clients who want to gain a foothold in this growing market. We are experienced at navigating around the many limitations in doing business in this market. Digital marketing operates very differently and our team are experienced with the local social media platforms like Weixin and Weibo. As for Taiwan, we have over 10 years of experience and provide full PR services, including any events or exhibitions.
FEATURED AREAS
SERVICE OVERVIEW

Public Relations
We have the expertise, relationships, and contacts to present your brand in the best light, and get noticed by journalists, bloggers and industry influencers. Many companies trust CyberMedia with a full range of PR services for B2C or B2B clients like creating press releases, technical copy, translations, and producing case studies, and whitepapers as well as managing product sample reviews and more.
Professional writing & localization of Press Releases
Worldwide media relations with online and print publications
News coverage management
Sample review management
Crisis & Risk Management
Expert advice on local markets

Media Planning
Through our powerful networking, we have the buying power to provide an integrated global approach, helping clients effectively and efficiently plan their media budget worldwide. We only select the media outlets that are relevant and effective for your product and with our long-term relationship as sales reps, we promise you the best exclusive deals across the board.
Worldwide Media planning for online and offline channels
Social Media AD campaign and effective use of budget
Advertorial campaign
Outdoor advertising
Retail display and branding
TV & Radio advertising

Digital Strategy
We offer a full range of digital services from social media, content creation, community management and search marketing Including the production and promotion of content. No matter which region you need to focus on, we have the expertise and experience to know the local market and give you insights to manage every type of platform.
Social Media Management
Live Streaming Event and online seeding
YouTube channel management
Forum operations and management
Effective use of bloggers and social media influencer
SEO operations and management

Events Management
With our extensive worldwide network, we have the capabilities to plan, organize and manage events in most places in the world. We're experienced with consumer events, press events, distributor events or bespoke and tailored events, and our local team will be on hand to make sure every event is a success.
Worldwide event planning and execution
Press and customized events
Roadshows and Campus tours
Trade show support and Go-To-Market Sales events
LAN parties and eSports events
Plan events
DON'T JUST TAKE OUR WORD FOR IT
WHAT OUR CLIENTS SAY ABOUT US
"We have been working closely with CyberMedia for several years. We are confident to say that they have been a tremendous help! Definitely a PR firm that I would recommend!"

Erin Chou, Global Marketing Manager, ZADAK
"We enjoy collaborating with CyberMedia throughout the past year, and we've come out with some cool ideas and the outcome so far is great! Keep it up, CyberMedia!"

Jameson Chen, Brand Director, LIANLI
"CyberMedia is a dedicated professional team who helps us with our targeted regions and marketing strategies, we are confident to say they provide quick responses and creative solutions for different campaigns and projects!"

Yvonne, Marketing Manager, Kingmax
"CyberMedia has been working with COLORFUL for many years on marketing projects such as Press Release and Social Media Management, achieving numerous marketing goals for COLORFUL."

Emma, Marketing Department, Colorful
"We worked with CyberMedia on numerous campaigns in the Global EN region and carried out several PR activities. They are professional and dedicated! CyberMedia team is very experienced and efficient , we enjoy working with them"

Cindy, Marketing Manager, DIYPC
"We were delighted to have CyberMedia as our PR partner during the HWBOT World Tour event at COMPUTEX 2016. As well as helping to bring key sponsors on board, CyberMedia also played a pivotal role in organizing a successful press conference which generated substantial exposure with the world's technology media."

Pieter-Jan Plaisier, Director of HWBOT
"We worked with CyberMedia for some years in various markets, and they have had a significant effect in our brand's development, public relations and reputation. We can attest that their professional attitude and capabilities left a deep impression on us, deeply appreciate."

Bill Wang, General Manager of COUGAR
"Since 2005, CyberMedia first started out doing media planning for us in different markets like USA, UK, Germany, CIS, India and etc., We were really pleased with the results and we continued to work with them on all aspects of marketing from PR, events, social media and sponsorship and many different regions including Global English, North and South East Asia. They recently organized a press and a dealer conference in Vietnam which were both a success. A dedicated, organized and passionate team to work with."

Kevin Cheng, Marketing Manager of BIOSTAR
"We work with CyberMedia on numerous campaigns in South East Asia and India to carry out key PR activities, including getting positive reviews, awards, and online buzz. They are a professional team and recommended to work with."

Marketing Manager of Transcend
"The CyberMedia team are professional and always provide us with the latest information in the industry. We work with them on all aspects from media planning, social media to digital strategy in areas like South East Asia. We've worked together since 2008 and are very satisfied with their results. They are professional team and highly recommended to work with."

Ms. Alva Li, Marketing Director of Huntkey
"CyberMedia provides integrated marketing services worldwide covering all areas for us from Middle East, Japan and also China. They have done so much for us on media planning, social media and organizing online and offline events. They have a good knowledge of regional markets and we've received many good exposures. They are professional team and highly recommended to work with." It's always a pleasure working with them

Ms. Grace Lo, A.V.P of Apacer