NEWS
Giada Introduces Small, New, Powerful Products at Computex 2015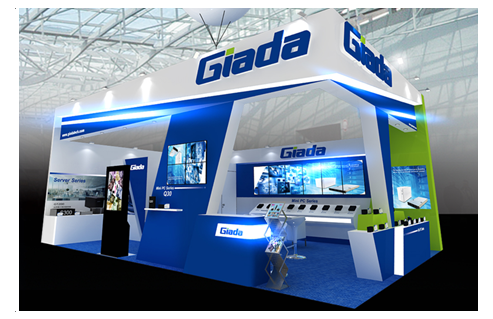 May 15th, 2015, Taipei, Taiwan – JEHE Technology, an industry leader in mini PCs, embedded computing and servers for small and medium enterprises is announcing a round of new products at this year's Computex show in Taipei. JEHE's Giada-branded sophisticated, high-performance solutions will be at full display to the tens of thousands expected visitors and tech-savvy enthusiasts at the largest ICT show in Asia and the second most-attended worldwide from June 2nd to the 6th, 2015.
Global visitors are invited to the Giada booth at No. N1007, 4Fl at Nangang Exhibition Hall, International Exhibitors Area to enjoy the splendors of the newest generation of SME servers, Mini PCs and ICT motherboards.
JEHE Technology's drive for innovative, high-performance, power-saving, compact and foremost reliable solutions embodied in its latest form is to be showcased soon. The two leading concepts at this year's show are the next generation servers and Mini PCs for enterprise and industrial application, such as Giada's industry control series, digital signage series, multi-screen series and thin client series, as well as its newly-launched server product line. Additionally, Giada's patented JEHE Technology for unattended control will be demonstrated for attendees by displaying several servers and Mini PCs. On top of that, victors will be able to enjoy the full 6-screen magnificent display potential of G320.
Here are some of the products:
Enterprise Servers:
The GT200 - Hailed as the smallest entry-level tower server, GT200 is a genuine "Green Server" with an extremely high power-efficiency. It suffices high-speed computing with guaranteed 24/7 operational stability.
The GT400 is the latest Giada's enterprise-class microserver. The GT400 manifests the same confident capability of GT200, but, the 4-bay GT400 offers an expanded storage capacity of up to 4DDs for more demanding enterprise users.
Compact PCs:
The I56 Small-Package, Large-Performance Mini PC - The stylish i56 packs an impressive punch with a 4th Generation Intel® Core™ i7 processor and is ideal for professional offices with space limitations and fixed-dimension sites from doctors' clinics to the factory floor, including the all-important home-office environment, where space, quietness and stylish design are all at a premium.
A Six-Display-Capability Embedded Mini PC - The G320 – Equipped with the 4th generation Intel® Core™ i5-4200U Processor and discrete AMD Radeon™ E6760 GPU with 1GB GDDR5 VRAM, the G320 can simultaneously support multiple video streams, all in HD with 2x3 video walls boasting an image-distinction of up to 5760x2160. The G320 is perfect for multiple simultaneous applications such as 6-way display (and up to 12 screens by splitter) digital signage for governmental and financial institutions, advertising, transportation and power-supply companies.
Fan-less Industry Control Series Mini PC – The F110D - One of Giada's flagship mini PCs, the F110D is known for its slim design in a robust metal casing and an ultra-compact size with passive cooling. The F110D primarily targets organizations in industry control applications, and provides a perfect solution for digital signage including electric white boards, outdoor ads, and cinema trailers.
Barebones PCs:
I58B, the newcomer to the Barebones family is adopting the latest Broadwell i5/i7 processor for increased performance with minimized power-consumption. Its integrated HD5500/6000 graphics provide support for 4k HD output, while hassle-free disassembly allows unit-customization with RAM, SSDs, and Wi-Fi and Bluetooth or 3G cards to suit the needs of any user.
Specialized Thin Client - The i200 - an ultra-compact and cost-effective mini PC offering unprecedented value in its size-group with increased manageability and control guaranteed by JEHE Active Hardware Control unattended technology. It is specially designed for industrial applications in the financial services, healthcare, and retail spaces.
Embedded Motherboards:
Fan-less, IPC Industry Control Mainboard – The EN-N2807DL – A unique fan-less IPC motherboard that features a compact 3.5" size, the EN-N2807DL is ideally applied in embedded solutions, digital signage, IPC and industry control systems, especially in rugged industrial environments that have minimal cooling and require high uptime.
These and many more of Giada's entire range of intelligent products are to be found at Computex.
View More News at CyberMedia Press Center: https://www.cybermedia.com.tw/news
About Giada
Giada is a premium brand of JEHE (Shenzhen JEHE Technology Development Co., Ltd), www.giadatech.com the industry leader in embedded computing and server expertise for small and medium enterprises. Nvidia's very first official partner in China for add-in cards, Giada has, from 2003, powered its way into the ranks of the country's top three manufacturers, and nurtured a long and fruitful relationship with CPU makers Intel and AMD.