NEWS
BIGO CEO DAVID LI ANNOUNCES BIGO IS EXPECTED TO HIT 300 MILLION USD IN REVENUE
July 18th, 2017, Singapore - Last Friday on July 14th, Mr. David Li founder of YY Inc and CEO of BIGO Technology confidently announces at FUTURECHINA GLOBAL FORUM 2017 (held in Singapore Shangri la Hotel) that BIGO LIVE's is expected to see a revenue of at least 300 million USD this year. BIGO was founded in March 2016 in Singapore and has operations in over 20 countries and regions globally. He had also shared his industry expertise with regards to the upcoming live streaming landscape and some interesting consumer behaviour insight at the forum. He strongly believes that having users to pay for content that they would like to have is a better business monetization model and this will be the shift from traditional monetization through advertisements.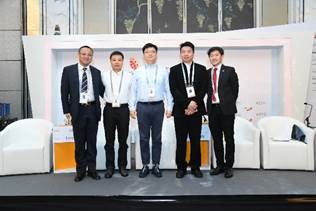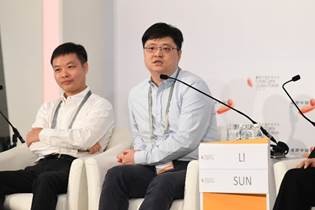 YY a company which David founded has been on this business model for 10 years and income from advertising only makes up less than 1% of the overall income.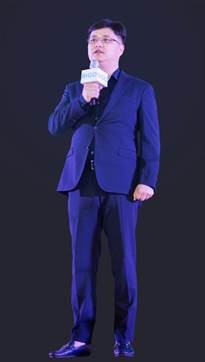 With only a year of operations, BIGO has monetized its platform in such a similar manner and has surpass Facebook giant at the similar scale of size by 5-7 times. This is an extremely shocking phenomenal. David further shares why he had chosen to incorporate BIGO in Singapore and that is because of the workforce capabilities, strategic location, World class infrastructure with top ranking port and airport and more importantly is the ease of doing business. Despite BIGO being a start- up company it is already a MNC with global presence and that has rebuked the traditional concept of MNCs and Start- up companies as BIGO is both a start-up and a Multi-national company.
View More News at CyberMedia Press Centre: https://www.cybermedia.com.tw/news
About BIGO
CEO David Li, founded BIGO LIVE in March 2016 and headquartered in Singapore, BIGO LIVE is a mobile Internet company focused on live streaming technology and platform services, and is committed to build a leading global social video broadcast community. BIGO LIVE has over 150 million users globally in over 20 countries and regions. It is the fastest growing live platform.