NEWS
COLORFUL Announces Reinforcement of Japan Market Presence in Partnership with Links
COLORFUL begins its first step to give Japanese extremely high-end VGA
August 29th, 2017, TOKYO, JAPAN – Colorful Technology Company Limited, professional manufacturer of graphics cards and motherboards, recently held a press conference with Links, COLORFUL'S first graphics card distributor in Japan to introduce the Japanese market to powerful hardware made by COLORFUL. The press conference marks the first time both COLORFUL and Links introduced products to Japanese media and provided information to questions and inquiries to the media in attendance.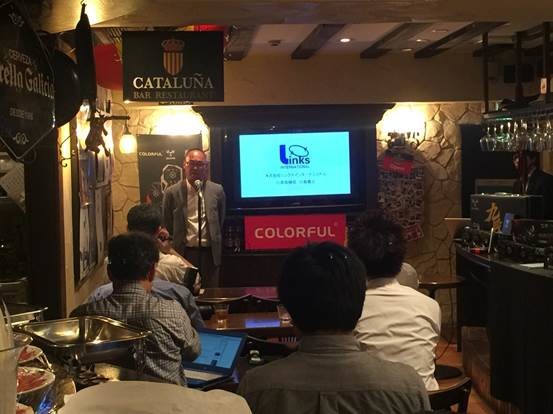 This press conference was held in AKIBA and many distinguished guests attended this momentous occasion including as Mr. Kawashima, CEO of Links, and Mr. Luo Wei, Channel Manager for COLORFUL Graphic Cards, as well as Mr. Ding Xuefeng, Channel Manager for COLORFUL motherboards. Also presents is Mr. Jerry Cao and other managers from COLORFUL who all believe this is an integral start to developing COLORFUL's presence in Japan.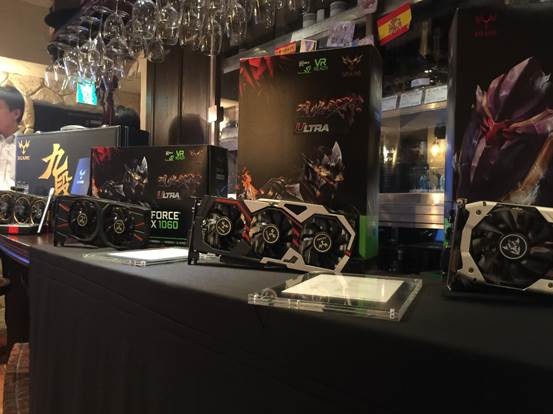 During this press conference, COLORFUL showed off the iGameGTX1060 U-TOP-6G alongside the iGame GTX1060 U-6G which are popular for mainstream customers. Also showcase was the flagship iGame GTX1080Ti KUDAN to truly commemorate this cooperation between COLORFUL and Links.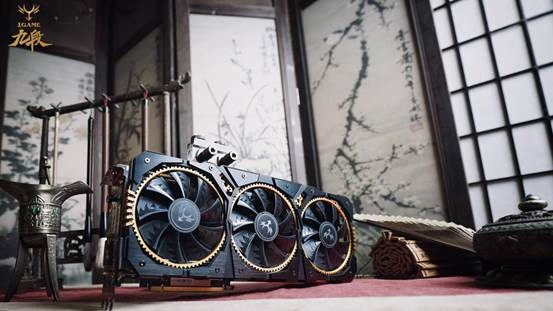 The iGame GTX1080Ti KUDAN has just been recently produced and it has gained noteworhthy praise from hardware enthusiasts for its unique features as one key overclocking, iGame Pure Power, and Silver Plating Technology that are unique iGame technologies. iGame GTX1080Ti KUDAN features a base clock frequency of 1657 MHz while the GPU Boost clock speed can go up to 1784MHz. And the Waterspout Cooler II with iGame-Status Monitor together with dismountable WaterCooling-Kit are challenging for all competitors.
View More News at CyberMedia Press Center: https://www.cybermedia.com.tw/news
About Colorful
Colorful Group (CFG), is a manufacturer of motherboards, graphics cards, SSDs, PSUs, chassis, Hi-fi players, Mini PC, industrial control computer and service with over 21years of experience delivering quality products garnering a brilliant reputation amongst its customers. CFG is a internationally renowned brands garnering recognition and awards. For more information, visit http://www.colorful.cn