NEWS
Optoma Adds Short Throw Projectors to its Impressive 515 Series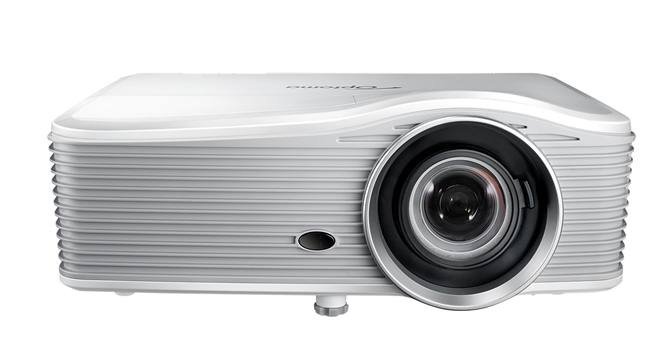 November 28th, 2017, Mumbai, India – Complex ProAV installations are now simpler than ever! Optoma has announced the brand new short throw 515 series projectors, including WU515TST, WU515ST, EH515TST, EH515ST, W515ST, and X515ST. This series combines the new short throw lens with a throw ratio of 0.8, and impressive lens shift of up to +25% vertical and 10% horizontal, allowing ultra-flexible installations for retail, museums, education, corporate sector, and more!
Optoma's new fixed-lens models, 515 series, features 6 models with choices of XGA at 6000 lumens, WXGA at 5500 lumens, Full HD 1080p at 5000 lumens, and WUXGA at 5500 lumens. Both Full HD 1080p and WUXGA models are also available with optional HDBaseT™.
With added benefit of four-corner adjustment, Optoma 515 series allows quick and accurate installation, ideal for uneven walls, or where a projector needs to be installed at any angle, or even a tricky place.
Gordon Wu, Assistant Vice President at Optoma APAC, said: "Up until now, to achieve this level of performance and flexibility, customers would look at a projector with exchangeable lens, and spend extra for the lens. This can be an unnecessary expense if the flexibility to change lenses is not required once installed. To save the unrequired journey, Optoma launches the new 515 series. With short throw lens, flexible lens shift, and the high brightness that's usually associated with exchangeable-lens projectors, Optoma 515 series can surly help customers keep the desired features without the undesired cost."
Optoma 515 Series Specifications

For more information on the new Optoma 515 series models, including WU515TST, WU515ST, EH515TST, EH515ST, W515ST, and X515ST ProScene projectors, please visit the Optoma website: asia.optoma.com
View More News at CyberMedia Press Center: https://www.cybermedia.com.tw/news
About Optoma
Optoma is a world leading designer and manufacturer of projection and audio products for business, education, professional audio/video and home entertainment.
With our business philosophy of dedication, professionalism and efficiency which bring synergy to corporate vision, comprehensive product categories and flexible marketing strategy, Optoma has received global recognition from customers and media.
Vertically-integrated from its parent company, Coretronic Group, Optoma has focused on projection system development and marketing since it was established. With full competency of resource distributing and controlling in the value added chain, Optoma is the true pioneer in the world of projection technology.
The extensive product range includes projectors for portable, fixed installation and home theater projectors. Committed to fully serve the business/education, home, mobile/entertainment, Optoma is devoted to make your business more efficient, learning more attractive, and life more enjoyable.
The Optoma Group has continental headquarters in Asia, Europe, and USA.