NEWS
HWBOT and CyberMedia Bring Overclocking to COMPUTEX 2016
HWBOT World Tour Asia Kicks Off with CyberMedia Press Conference and World Series Overclocking Contests
May 31st, 2016, Taipei, Taiwan - HWBOT, an organization regulating international Overclocking competitions and rankings, with its industry partner CyberMedia proudly presents the arrival of the biggest Overclocking event at COMPUTEX, 2016. The World Tour Asia event hit the ground running with a successful press conference held by CyberMedia where many of the world's top technology and PC enthusiast media enjoyed a morning filled with exciting new product launches and an introduction to extreme Overclocking.
"It was great to launch the HWBOT World Tour Asia event at COMPUTEX 2016 with the support of valued partners who recognize the importance that Overclocking plays in the industry," commented Pieter-Jan Plaisier, Director at HWBOT. "We also very excited to host the Word Series extreme Overclocking contest where each day we can see some the world's most talented Overclockers compete for cash prizes."
"We are delighted that so many of our close press and partners attended the opening launch event for HWBOT World Tour Asia event" Commented Fanny Chang, Managing Director at CyberMedia. "Thanks to all our great sponsors for their support in making this event a success"
All the event sponsors ZADAK511, Intel, AOC and Seasonic addressed the media to talk about new product launches and the importance of Overclocking and its relevance to the technology industry. Renowned Overclocker, Roman Hartung demonstrated extreme sub-zero Overclocking using the liquid nitrogen to cool the latest Intel Core i7 Extreme Edition processors.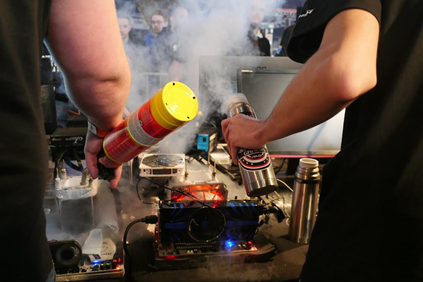 Product Launches
ZDAK511
ZADAK511 makers of high-performance flash memory and storage solutions revealed their latest products that are launching at COMPUTEX 2016. These include the SHIELD RGB LED series SSDs and DDR4 memory modules which combine high-performance and sophisticated good looks for power users, gamers and enthusiasts who appreciate bleeding edge design.

"ZADAK511 products are symbolic of the need for excellent performance without compromising on good looks. The SHIELD product line offers outstanding performance, giving PC enthusiasts and Overclockers the opportunity to take PC performance to the next level and beyond," commented ZACKARY, Founder of ZADAK 511.
Intel
Intel is focused on expanding the boundaries of technology to make the most amazing experiences possible. For years Intel has offered several different unlocked processor options within the Intel® Core™ i7 Extreme Edition family and high end desktop platforms for the community of enthusiasts who enjoy the challenge of pushing their system to the limit.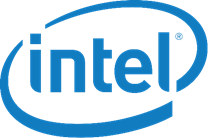 AOC AGON
AOC, a world-renowned manufacturer of monitors and display solutions also presented their latest AGON monitors which offer experience-enhancing features like 144hz refresh rate, built-in speakers, 1ms response times and curved displays. AGON is generously providing monitors for use during the HWBOT World Tour event.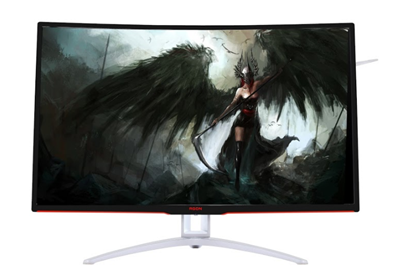 "AOC believes that AOC Gaming's exquisite displays will not only help demonstrate the graphical performance benefits of Overclocking but also give it life in a visual way. They are both an art form in their own right," Commented Kevin Wu, General Manager, APMEA & India of AOC.
Seasonic
HWBOT World Tour event sponsor Seasonic also demonstrated their latest Platinum Edition power supplies which have been used throughout the HWBOT World Tour, including OC Workshops and World Series Asia and Amateur Overclocking contests.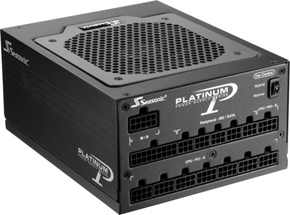 About HWBOT
Since its inception in 2005, HWBOT has grown to become the world's leading platform for competitive Overclocking. Founded in Belgium, HWBOT serves a growing and dynamic community of over 100,000 Overclockers and welcomes 1.25 million visitors per year with a staff of 22 people.
HWBOT provides a dynamic platform for Overclocking that include the OC-Esports.io competition platform, the World Tour events, the Overclockers League and the HWBOT historical database. We are partnered with leading players in the PC hardware industry including ASUS, GIGABYTE, G.SKILL, Intel, Kingston HyperX, and MSI and others.
For any questions regarding the HWBOT World Tour 2016, HWBOT or Overclocking in general, please contact us at: contact@hwbot.org
View More News at CyberMedia Press Center: https://www.cybermedia.com.tw/news
About CyberMedia
Founded in 2005, CyberMedia is an international PR and communications agency specializing in the tech industry. With its Headquarter based in Taiwan, CyberMedia provides full PR and marketing services, producing effective and creative solutions for brands expanding into international markets. CyberMedia's primary area of focus are on consumer electronics, gaming, enterprise hardware and IT services. CyberMedia also acts as a media representative for many international tech publications and has the experience and capabilities to organize various international events. For information about our clients or services, please visit: www.cybermedia.com.tw