NEWS
TerraMaster F2-210 2-Bay NAS is the Best Entry for Personal Cloud Storage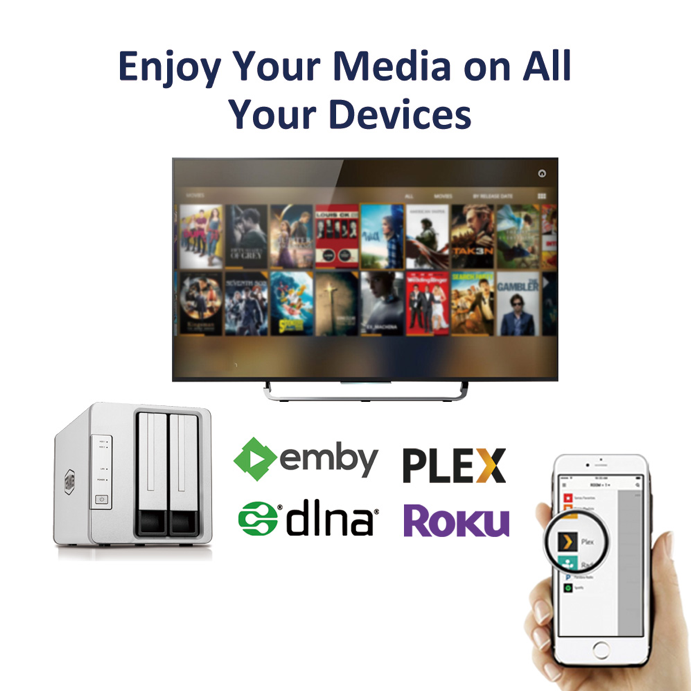 February 11th, 2020 Shenzhen, China - TerraMaster, a professional brand that specializes in providing innovative storage products, is pleased to share that the TerraMaster F12-210 2-bay NAS is the best and most cost-effective NAS in the market right now. Create your own personal cloud via the built-in cloud setup and expand your storage outside of your home. Be with your files everywhere you go. As long as you're connected, you're connected at home also. The TerraMaster F2-210 is the undisputed value king of the sub-$200 NAS but packs the features of the top-end options without the cost. Use the savings to buy another hard drive and centralize your data with TerraMaster NAS.
The TerraMaster F2-210 has an MSRP of $149.9*.
More than Meets the Eye
TerraMaster has built the F2-210 to rigorous standards and its physical build is a testament to the quality that TerraMaster brings tom the table. Despite its incredibly compelling price tag of $149.99*, the F2-210 is bulked up an amazing array of software implementations seen throughout the entire TerraMaster NAS line, ensuring that each users has the best that their system has to offer.
Scalable Storage With You
The TerraMaster F2-210 is designed to accommodate 2 storage devices and supports up to 32TB of storage, with two 16TB drives. Easily scale from smaller 1TB drive arrays all the way to 32GB to accommodate you and your growing library of data, whether its work or entertainment, the TerraMaster F2-210 can handle it. Built-in stringent security protocols ensure your data is protected and data integrity checks are in-place to make sure your data is also protected from hardware failure. The F2-210 supports both RAID0 and RAID1 as well as JBOD and single drives options so you can configure your drive the way you want.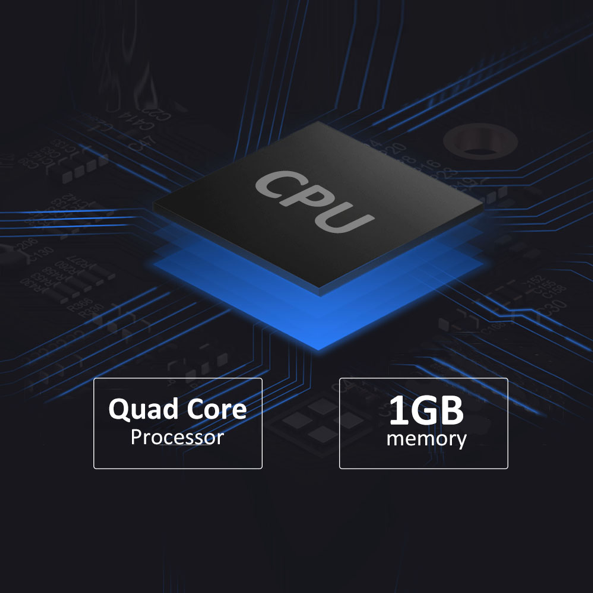 Private Space in the Cloud
Dedicate a portion or your entire NAS storage for cloud access. The F2-210 supports secure cloud management to allow users to create access management rights to users for cloud access to their F2-210. Easily work with your files, send updates to and from the NAS and have your data at your fingertips with the TerraMaster F2-210.
State-of-the-Art TOS 4.1.0 Operating System
With the most recent version of the TOS operating system, TOS 4.1.0, you can back up your data, manage your file server, and optimize your sharing services in an intuitive, simple, and user-friendly way. The operating system includes a complex of application software, with rich application content, potent multimedia services, and numerous ways to back up your data. TerraMaster TOS is constantly updated to constantly improve your NAS with more than 10+ updates to the system since the new version release.
Smart Mobile App
With the TNAS mobile app, quickly access your TNAS device and its multimedia data without restrictions, all simply through your iOS or Android system. TNAS.Online also makes it easier to setup your network settings to make your NAS highly available for users, even via the internet. The service provides a free-of-charge way via URL to securely content from your TerraMaster NAS and make it available in your own personal cloud.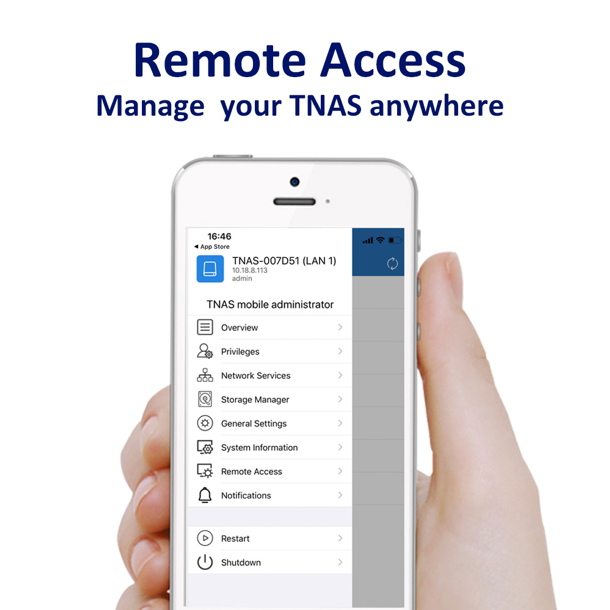 *No hard disk included.
For more information about the F2-210, please see the official product page here: https://www.amazon.com/TerraMaster-Transcoding-Personal-Storage-Diskless/dp/B07PWDTBJ6/ref=sr_1_8?keywords=nas&qid=1568718753&sr=8-8
For more information about TOS, please see the official page here: https://www.terra-master.com/us/tos/
About TerraMaster
TerraMaster is a professional brand the focuses on providing innovative storage products, including network attached storage and direct attached storage that has become increasingly popular in over 40 countries and regions. The brand has been developing storage technology for 8 years, addressing the needs of customers such as small and medium businesses and home users.
If you wish to update your profile or unsubscribe the press release, please contact us at NEWS@cybermedia.com.tw